What's new? Docfield has launched three improved workflow features! 
---
1. Assign people to Workflow Steps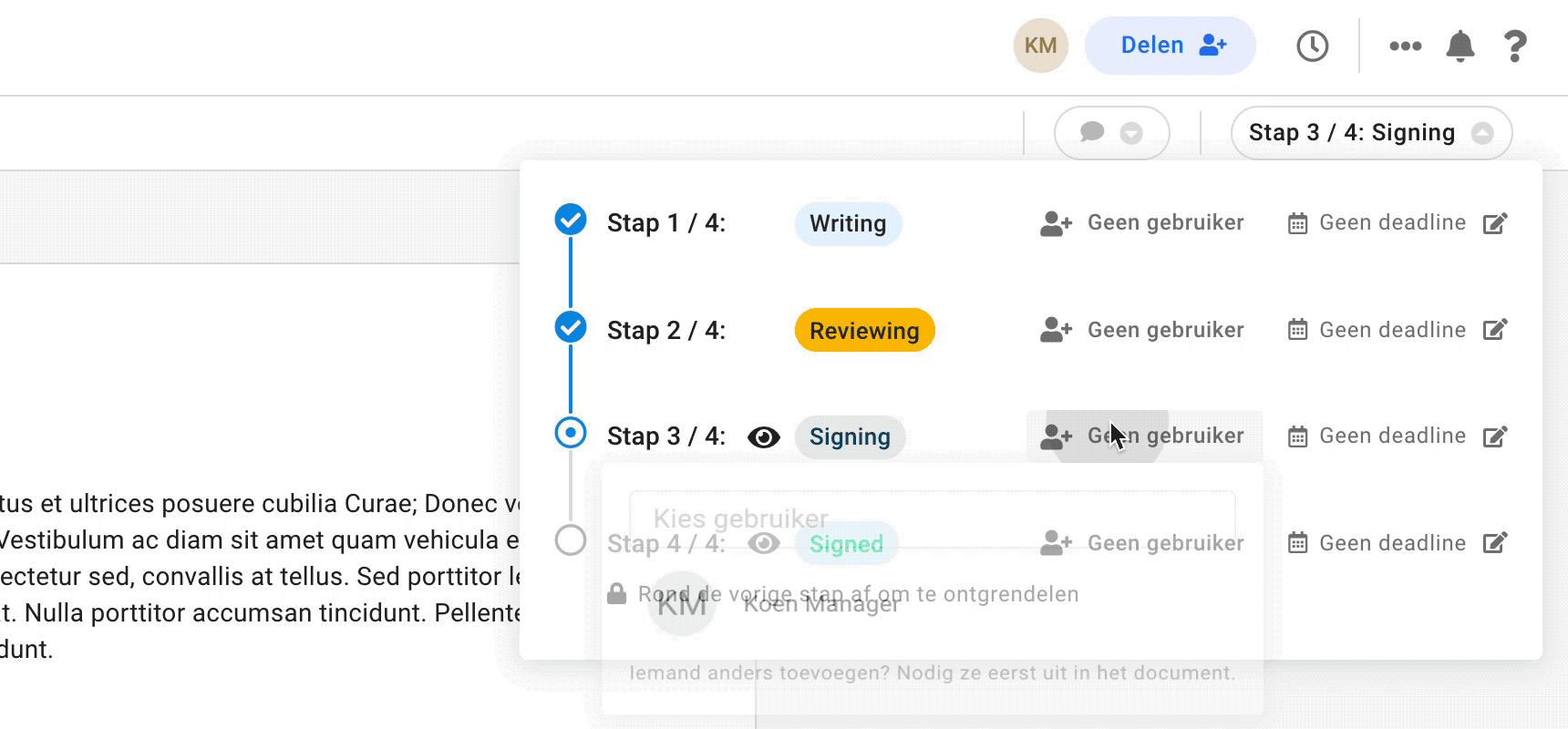 To improve the workflow of creating contracts and documents within your organisation, it's now possible to assign people to the workflow steps on a document level. That means that when the document changes from or to the step the people are assigned to, they will receive notifications about those changes.
2. Revert Workflow Reason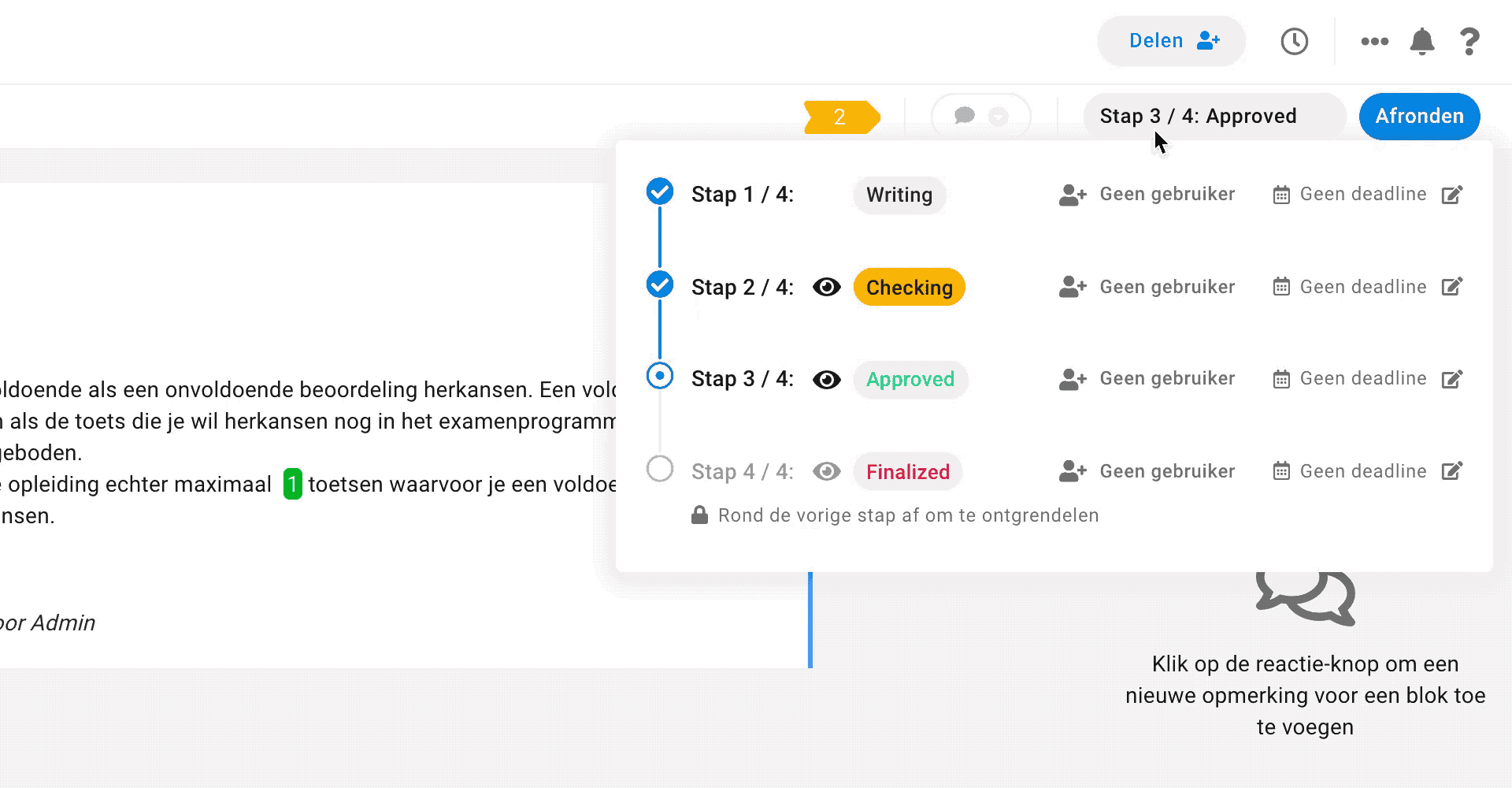 For those cases that it's necessary to go back steps on the document workflow, as an optional feature, it's possible to explain the reason why the document is being moved back. The people that are assigned on the current step and on the one that the document is being taken back will receive an e-mail with the message, and it will also appear on the recent activities list.
3. Workflow due dates integration with your calendar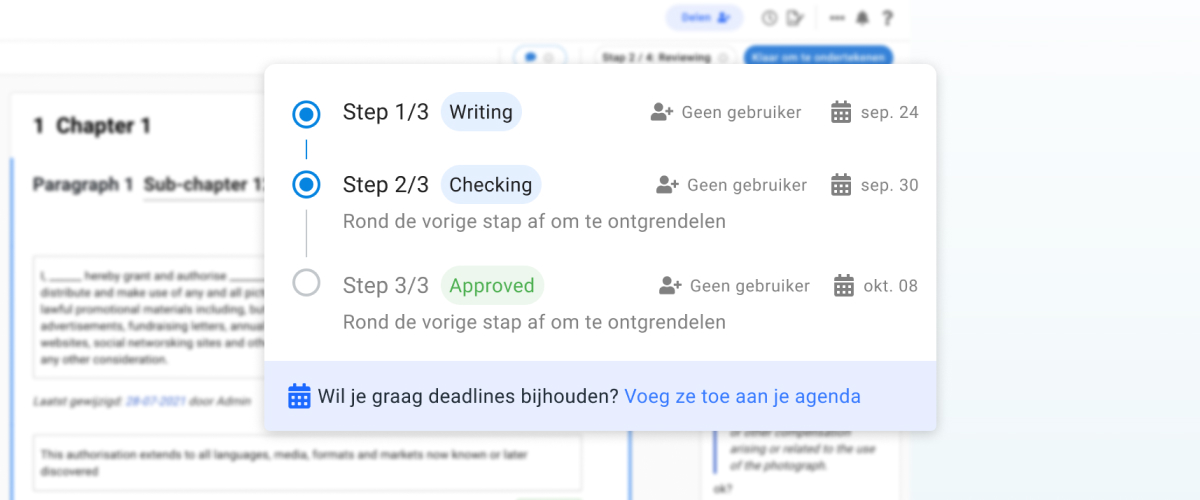 To help you to keep the important deadlines on track, now you can easily add the workflow steps deadline to your personal work calendar.

Curious what is more to learn about our product?